Cup of Poland PMnO

Homepage

Regulations

Application forms

Participants

RODO

Results

Gallery

Maps

Weather Forecast IMiGW

Weather Forecast ICM

Guide

Archive

Contact

Webmaster
ORGANIZATOR:
ORGANIZER: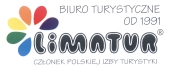 PATRONAT HONOROWY:
PATRONAGE:


MP of the Polish parliament
Pan Wiesław Janczyk


The Prefect of Limanowa district
Mr Mieczysław Uryga


The Słopnice Commune Administrator
Mr Adam Sołtys
PARTNER BRANŻOWY:
BRANCH PARTNER:


Polska Izba Turystyki
O/Małopolski Kraków
WSPÓŁPRACA:
COOPERATION:


Powiat Limanowski


Gmina Słopnice


Zespół Placówek
Oświatowych w Słopnicach


GOPR
Sekcja Operacyjna Limanowa


Jednostka Strzelecka Nr 2007
ZS "Strzelec" OSW w Tymbarku


Gmina Łącko


Nadleśnictwo Limanowa
PATRONAT MEDIALNY:
MEDIA: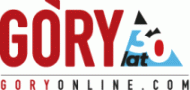 SPONSORZY:
SPONSORS:


komputery kasy serwis sklep
FHU APIS - Limanowa


AXA TUiR S.A.
Oddział Kraków


CLEAR Pralnia Chemiczna
Limanowa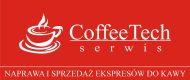 Naprawa i sprzedaż
ekspresów do kawy


DREWNOLIM Izolacje pianką
Domy Szkieletowe


"ELEKTRICAL"
Zakład Elektroinstalacyjny
M. Mrożek


ZU-P "EMITER" Limanowa


"GOLD DROP sp. z o.o."
Producent środków czystości


Arkadiusz Kuzak
Limanowa


Firma Budowlana
GURGUL - Limanowa


Polskie Składy Budowlane
IMPULS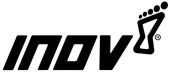 inov-8


JORDAN GROUP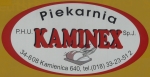 Piekarnia KAMINEX
Kamienica


KARPOL - Tymbark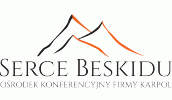 Ośrodek Konferencyjny firmy
KARPOL w Słopnicach

Uzdrowisko
Krynica-Żegiestów S.A.

MAXBUS Transport osobowy


MIDREW Paweł Michura
Limanowa - Młynne


MM Firma Reklamowa
Limanowa


sklep internetowy
sklepnapieraj.pl


FPHU PAK-FOL Robert Myjak


Sklep Rupniów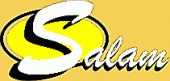 SALAM Andrzej Bednarczyk
Kraków - Limanowa


Segafredo Zanetti
Poland Sp. z o.o.


KS Sokół Słopnice

TOMbus Słopnice
OPRACOWANIE MAPY:
MAPPING:


Wydawnictwo Kartograficzne
Compass